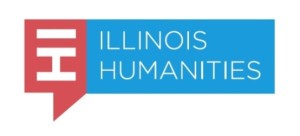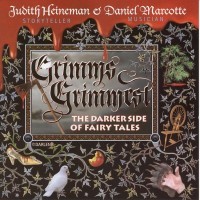 Autumn is here, and we are all in the mood for a good scary story!
Grimms' Grimmest: The Darker Side of Fairy Tales will be presented on Monday, October 24, 2016 at 6:00 p.m. in the Community Room of the Lansing Public Library, 2750 Indiana Ave., Lansing, IL 60438.
What really happened after Sleeping Beauty was awakened by the Prince's kiss?  "Happily ever after…" was only relative – and what relatives inhabit these lurid tales!
Listen to the 19th-century tales of the Brothers Grimm as originally intended for adults, transformed through Judith Heineman's and Dan Marcotte's 21st-century interpretations.  The dramatic retellings are accompanied by music played on the 16th-century Renaissance lute.  Some take the form of ballads set to 16th-century French and English tunes.
The event is being produced in part by Illinois Humanities Road Scholars Speakers Bureau, a program that provides organizations statewide with affordable, entertaining, and thought-provoking humanities events for their communities.
Judith, who has been a professional storyteller for 20 years, tells interactive world tales, ancient legends and personal stories. She is an Illinois Humanities Council "Road" Scholar, an Illinois Arts Council Artstour Artist and Arts-in-Education Artist, and an NSN Oracle Award recipient. Her CD with musician Dan Marcotte: Grimm's Grimmest: The Darker Side of Fairy Tales won a Parents' Choice Gold Award, a Storytelling World Honors, and a NAPPA (Nat'l Parenting Publication) Honors Award. They were invited to Kingston University, Surrey England, to perform this show at the After Grimm conference, 2012.
Daniel Marcotte, an upbeat and witty performer, combines songs and stories with Renaissance instruments. With a B.M. in Voice Performance and Master's of Music in Renaissance and Medieval Music, Daniel has performed at the University of Chicago, the Oriental Institute, the Chicago Cultural Center, the Chicago Field Museum, the Bristol Renaissance Faire, and the Chicago Humanities Festival.
For more inforamtion, please call Barb Dust, 708-474-7497