Oak Glen and Heritage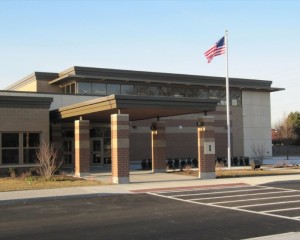 Renovation has been happening at Lansing schools for some time.  It is easy to see what has taken place.  But what about what goes on in those schools?  Come to the next Lansing Historical Society meeting entitled "What's Up with History in Our Schools?"   Mary DiGrispino from Lansing School District 158 will show case some of her students as they use drama to learn history.  She has employed drama and hands on activities for many years with her Summer School Time Travelers program.  Jennifer Brown from Sunnybrook School District 171 will present her students' demonstrations for Black History Month. She has the students utilize modern technology to do research and then present their topics in an engaging way.  Come and see our young people and their innovative teachers in action!
The program will take place at 6:00 p.m. , February 27, 2017, in the Community Room of the Lansing Public Library, 2750 Indiana Ave., Lansing, IL, 60438.
The Lansing Historical Museum is now open again after taking down our Christmas trees around the world exhibit.  In a few weeks, we will start an ongoing exhibit entitled "Lansing History told with 100 Objects."  We will roll out the first 20 objects in a couple of weeks.  Be on the look-out for more information! The museum is located in the lower level of the Lansing Public Library, 2750 Indiana Ave., Lansing, IL 60438.