When: Monday, March 23, 2015, 6:00 p.m.
Where: TF South H.S., 18500 Burnham Ave., Lansing, IL, 60438
The history of Pullman and its significant stories will be highlighted in a presentation and discussion by Michael A. Shymanski, President of the Historic Pullman Foundation. Topics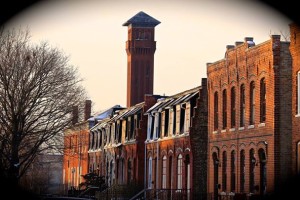 will include George M. Pullman, the model in industrial town, the strike of 1894, the Pullman Porters and A. Philip Randolph. The proclamation signed by President Obama on February 19, 2015 as an Executive Order focuses on the major events and ideas to be featured in the National Park. Mr. Shymanski is a retired architect and also serves as Vice President of the Dunes National Park Association and on the Board of the Bielenberg Historic Pullman House Foundation.
This event is co-sponsored by the Lansing Historical Society and the Thornton Fractional South H.S. History Club.  It will take place in the cafeteria of TF South H.S.,
Photos by Dan Bovino